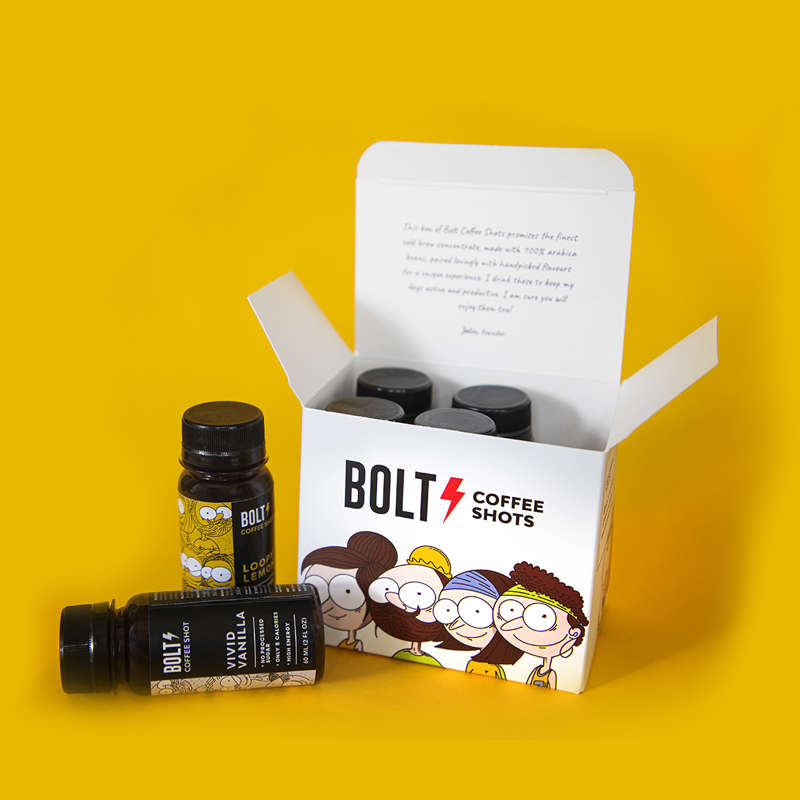 India's First 2-in-1 Coffee Shots For Instant Energy & Weight Management!
Available in exciting flavors
TRY BOLT TODAY


0 Calories per bottle… guilt-free pleasures can't get any better!

No added sugar versus heaps of it in artificial energy drinks and has the same amount of caffeine to help you win the day.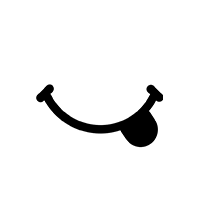 Bolt shots come in 7 Flavours… some of which are probably being produced for the first time in the world - like the Coffee Toffee shots that are making the old school coffee pros go crazzzyy!

With 85 mg of natural, plant-derived caffeine in every bottle, you don't have to look any further.

In more ways than one. Bolt Shot come in a spill-proof container that fits into a pocket and actually costs less than a cup of regular coffee…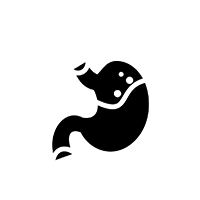 It's just real good coffee in still water and that's it. No gas or the sick burps that one gets after having a can of carbonated energy drink.
HURRY! Get A Pack Of 6 @Rs.249/- (INR 42* per bottle).
*Introductory Offer Valid till Mar 28th or till stocks last.
TRY BOLT TODAY
A Healthier, Safer & Better Energy Alternative, Home Delivered!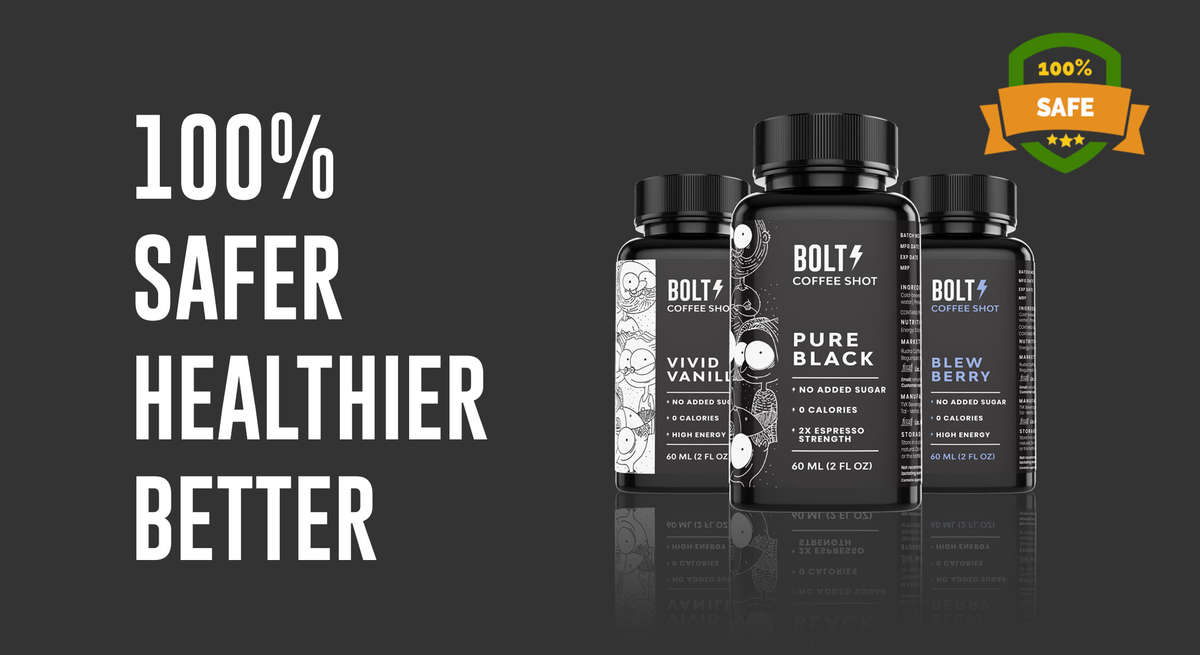 In these times of social distancing, it is absolutely important for us to be safe, healthy, fit and with a stronger immune system than ever before.
Bolt Coffee Shots are made at world-class manufacturing facilities with utmost care and importance given to hygiene. Bolt is a 100% contact-less brewing process. That isn't it, the benefits of ordering Bolt online are many, like:
No need to carry mixing bottles/shakers like for protein drinks
Can directly consume Bolt Coffee Shots from the handy leak-proof bottle
Can avoid visiting public stores as Bolt Coffee Shots are home delivered
Ease of use, fits in your pocket - drink it anytime, anywhere
Bulk orders now accepted, order a pack of 30 & save up to 30%
Better mental focus & physical stamina from the natural caffeine in Bolt Coffee Shots


Celeb Nutritionist Amrita Sidhu Talks About Bolt Coffee Shots' Benefits...
Bolt Coffee Shots are cold brewed coffee with no added sugars and other unhealthy ingredients. They are available in 7 flavours and can be consumed directly (if you are used to Black coffee) or can be mixed with more water to dilute the strong, pure coffee taste or with a cup of milk to make a nice cold coffee.
Many nutritionists and health enthusiasts are switching to coffee as an alternative to high-calorie energy drinks. The fact that it has no additional calories or sugar makes it a great took for weight management too. It helps you get through the weak hours (3-7PM) and in the mornings (5-7AM) without adding extra calories while have a sustained flow of energy.

India Launch Offer. Get it for just INR 249/- (INR 42 per bottle). *Valid till stocks last
TRY BOLT TODAY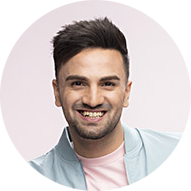 Bought it as a coffee lover, now a habit because its healthy!
I am crazy about coffee, spend more on my Starbucks card than on groceries literally. I bought these because everyone at my gym were drinking and it was coffee! Just loved how it tasted so good, didn't know we could get some kickass flavours in it like lime and blueberry! Now its become a healthy habit, I drink one at 5 after work, go to the gym at 6 in the evening and I am sorted. I recommend Bolt!

Goutham Nanda, 28
Bangalore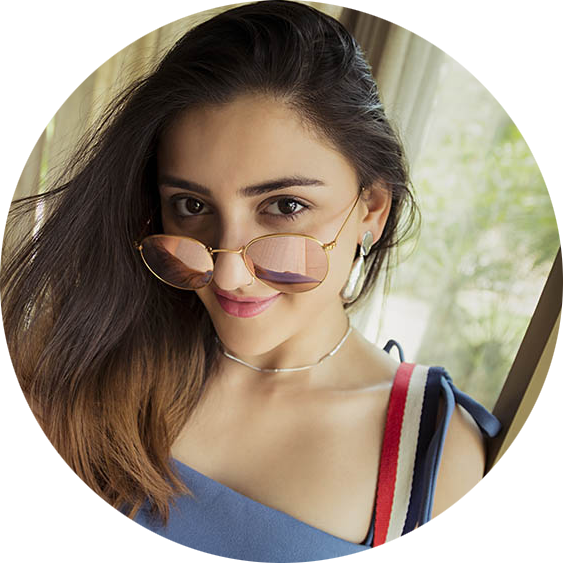 Doing Keto & getting something for energy without sugars was hard - until I found Bolt!
I am training to become a model and am a professional dancer. Doing 15 hour days is pretty common in my field and to be fit always is very hard. I was a chubby kid and by nature can put on weight very very quickly. Bolt was my saviour of sorts literally. I have 3 shots during the day at various times to keep my energy up - and they work!

Sheetal, 24
Mumbai
Also at
100+ Cult.Fit fitness centers all over India

And just so you know… this is how the Bolt Flavoured Shots slay the natural energy Vs. calories intake Vs. artificial ingredients Vs. acidity game: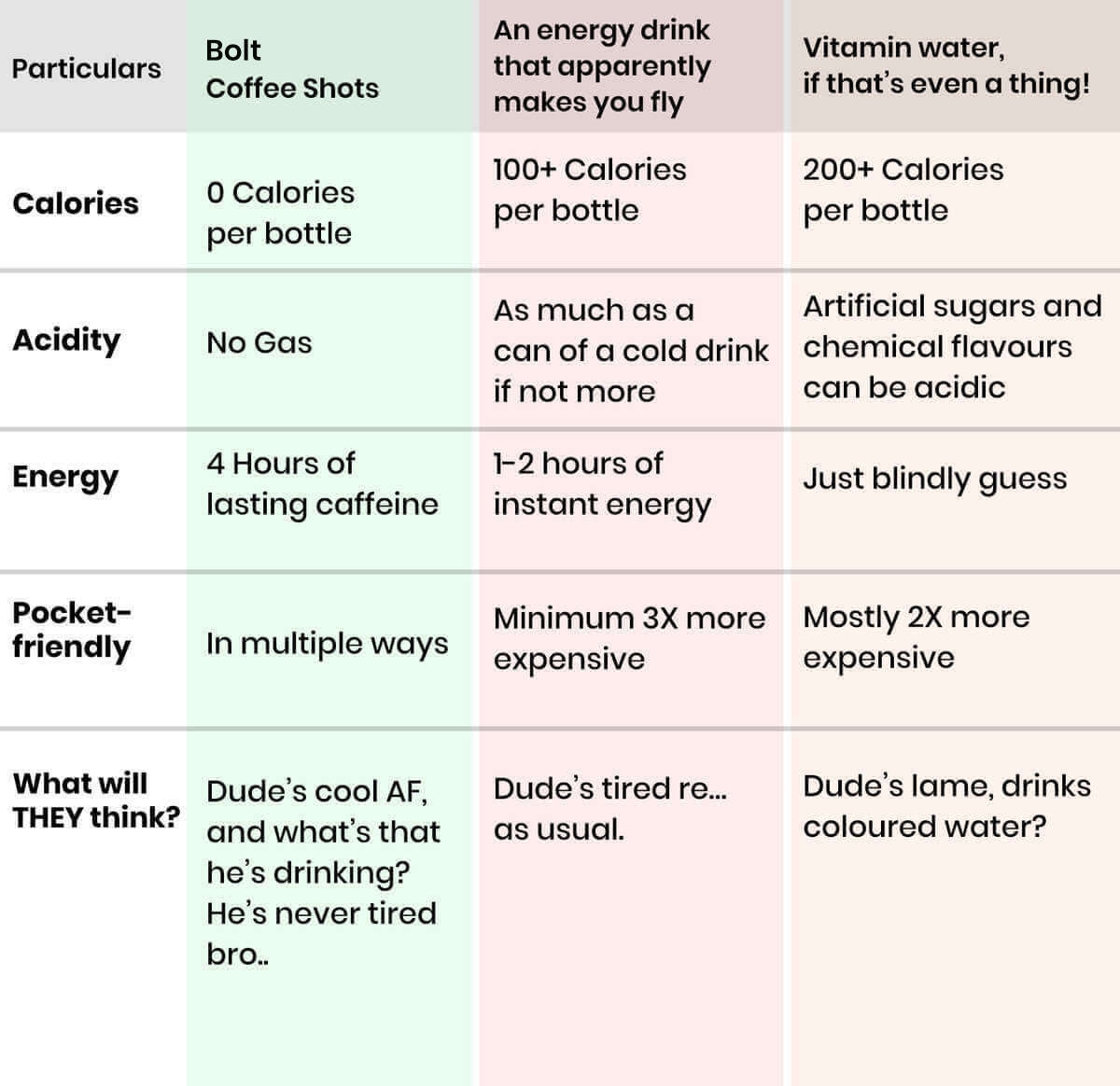 HURRY! Get A Pack Of 6 @Rs.249/- (INR 42* per bottle).
*Introductory Offer Valid till Mar 28th or till stocks last.
TRY BOLT TODAY
Here's What Some Of Our 20,000 Happy Customers Have To Say!
Shubhav Sachdeva, Mr. Punjab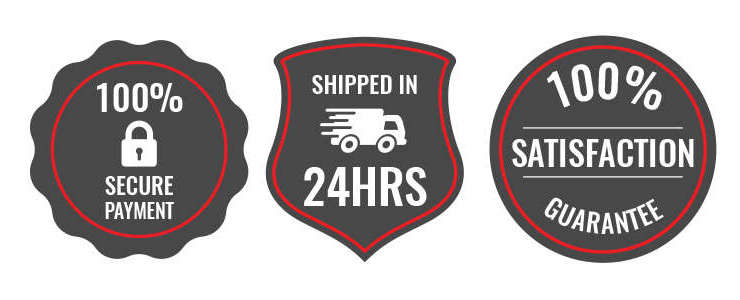 Call or WhatsApp Us On 8367200200