Ever felt a need to recharge during the middle of the day? Craved for a nice shot of freshly brewed coffee… minus the extra calories, the hassle of going to a coffee shop, carrying a big cup around or just brewing one yourself…

Well then, this one's for you…. Pure, cold-brewed black coffee in a flavour of your choice!


Try the all new and pocket-friendly Bolt Flavoured Coffee shots that give you 4 hours of a non-stop, healthy and tasty caffeine kick at just INR 249!! It's just been launched in India and you could be one of the first few coffee-connoisseurs to try them out!

India Launch Offer. Get it for just INR 249/- (INR 42 per bottle). *Valid till stocks last
TRY BOLT TODAY


0 Calories per bottle… guilt-free pleasures can't get any better!

No added sugar versus heaps of it in artificial energy drinks and has the same amount of caffeine to help you win the day.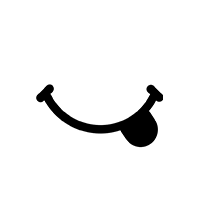 Bolt shots come in 7 Flavours… some of which are probably being produced for the first time in the world - like the Coffee Toffee shots that are making the old school coffee pros go crazzzyy!

With 85 mg of natural, plant-derived caffeine in every bottle, you don't have to look any further.

In more ways than one. Bolt Shot come in a spill-proof container that fits into a pocket and actually costs less than a cup of regular coffee…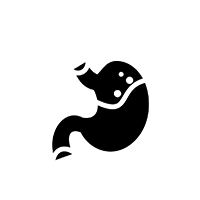 It's just real good coffee in still water and that's it. No gas or the sick burps that one gets after having a can of carbonated energy drink.
India Launch Offer. Get it for just INR 249/- (INR 42 per bottle). *Valid till stocks last
TRY BOLT TODAY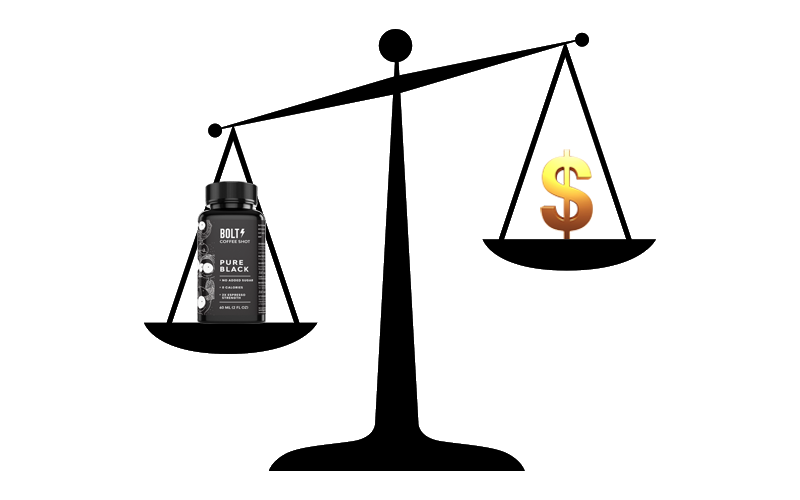 "This Literally Is The Most VFM Energy Drink That I've Ever Had"
What does it take to spend another focused hour at work, how much would you pay to get the energy to do more at the gym, how can you ever keep a tab on something that lets you push your mental & physical boundaries to achieve more, every single day?

You can now get a bottle of Bolt Coffee Shots which lets you do so much more at so less - in terms of calories, sugars and even price.

Each bottle of Bolt costs as less as Rs.42 and assures you upto 4 hrs of real, physical energy and improved mental focus. That is literally 1/3rd the cost of an unhealthy, aerated energy drink; 1/5th the cost of espresso shot from a good coffee chain and less than 1/100th the amount of sugar that's there in a similarly priced electrolyte drink.
Bolt Is Recommend By Nutritionists
Celeb Nutritionist & Fitness Expert Amrita Talks About Bolt
So what exactly is a flavoured coffee shot?
Coffee shots or pure-black freshly brewed espressos have been a way of life in the West; whether it was to just get through a long and challenging day at work or as a 0 calorie energy shot before hitting the gym or even to just enjoy a good, small shot of caffeine at any time... because why not??
And eventually, like with every kind of a good high that makes life easy… the coffee loving pros started experimenting with their shots. Some had it Gin, while others with ice and a dash of lime and then a million other variations later… Flavoured coffee shots are a RAGE all over.
And we thought why can't coffee lovers like us in India, enjoy a shot of super smooth, freshly-brewed and handy shots of flavoured coffee? And tada! That's really how our widely-loved range of Bolt RX+ cold brewed coffees in a nice heavy bottles evolved into these cute little tiny flavoured shots of pure caffeine bliss!

India Launch Offer. Get it for just INR 249/- (INR 42 per bottle). *Valid till stocks last
TRY BOLT TODAY
And just so you know… this is how the Bolt Flavoured Shots slay the natural energy Vs. calories intake Vs. artificial ingredients Vs. acidity game: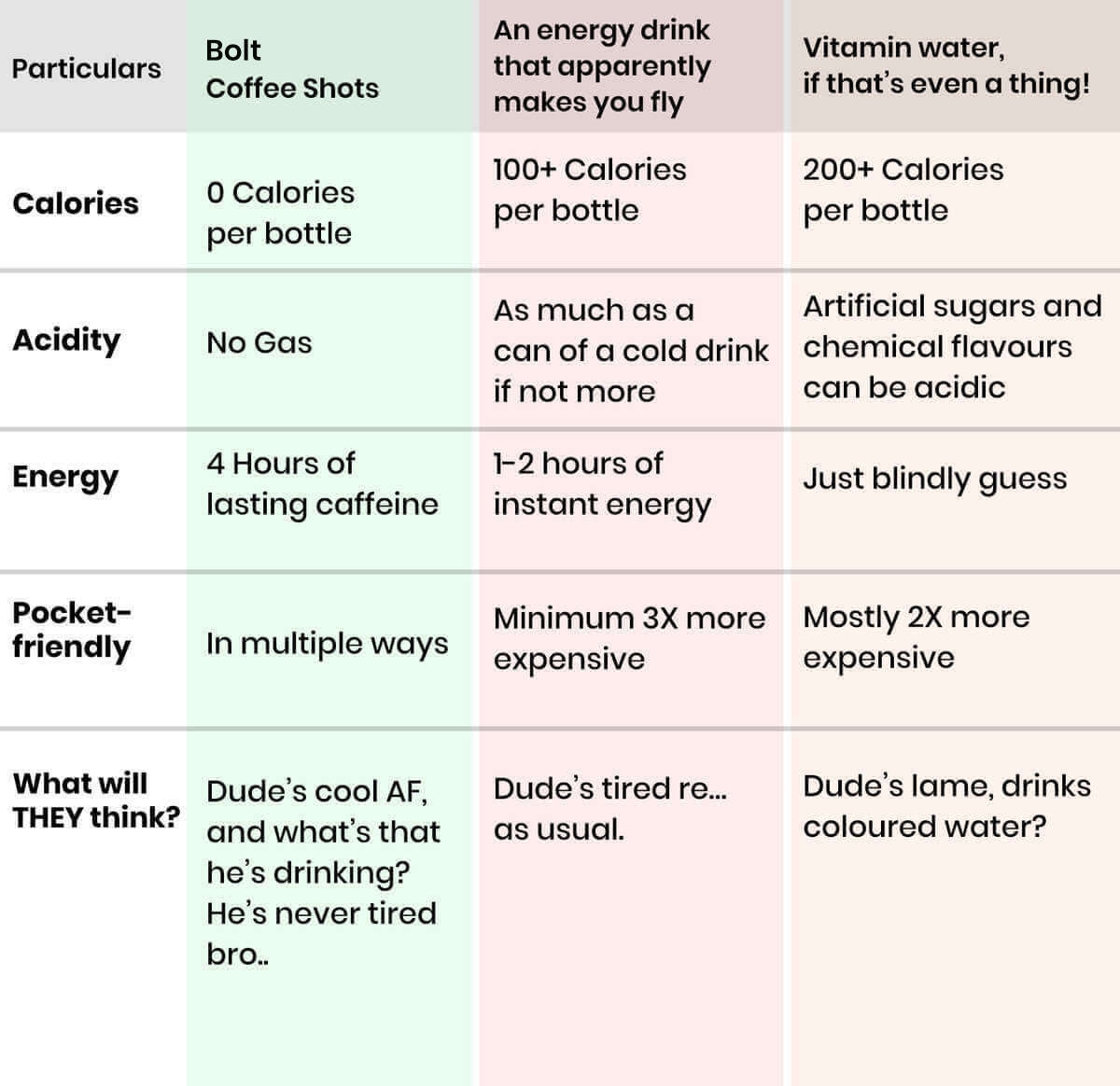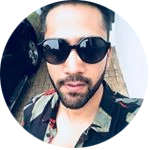 These coffee shots are mindboggling. Few flavours are awesome, few flavours will take some time to get used to. Long story short, just awesome product for extra focus and energy on demand.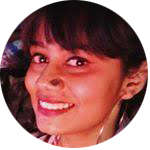 They're very good! I tried blew berry before playing badminton and it was an amazing pick-me-up. Just what I needed what with the lateness and the general exhaustion of the day. Super nice coffee shot with the jarring wired-ness or the horrible crash after. Well done!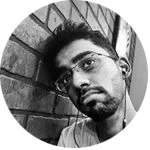 Man....I love your coffee! It's replaced my need to head to a cafe for a couple of espresso shots!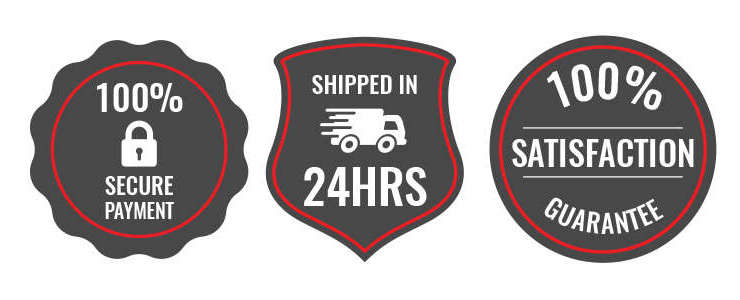 Call or WhatsApp Us On 8367200200